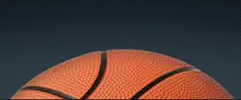 Bodog is the Internet's most popular basketball sportsbook. Bodog is well known for the excellent NCAA, NBA and WNBA basketball betting options. Bodog is an all-in-one bookmaker as they accept bets on virtually everything. They are also home to a first-rate poker room and casino. This Bodog sportsbook review will focus on the basketball betting opportunities found there as well as a overview of the sportsbook in general.
instant cash bonus at the bodog sportsbook - no fine print!

Bodog gives all new sports bettors that use one of the links on this page a cash bonus when they make their first deposit. Most online sportsbooks give players a huge (100-500%) match bonus that is loaded with fine print. These bonuses are nothing more than traps for the unwary. You cannot cashout any winnings until you have wagered vast sums of money. Basketball bettors at Bodog will receive a smaller bonus, but there are no strings attached and you get the money instantly, here are the details:

10% Instant Bonus - This bonus does not have a cap. If you deposit $100 you will receive an extra $10, on the house. Deposit $1,000 and you will receive an extra $100. The money is added to your sports betting account within 30 minutes of your initial deposit. To prevent players from depositing and trying to cash it out without making any wagers Bodog requires you to wager the amount of the deposit and bonus before cashing out any bonus money. If you deposit $500 and then bet $550 on a basketball game you will have met the requirement. If you win the bet you will have $1,100 in your account and you can cash all of it out if you want.

Other basketball sportsbooks make you wager 10-30X the amount of the bonus, which is usually matched at 100%. So in the same situation you would still need to place $9,500 more in bets before you could cash out anything over $500, based on a 20X requirement. Bodog's 10% match is definitely small compared to others but you will not have a massive wagering requirement looming over your shoulder. Another aspect serious basketball bettors like is that it doesn't have an upper limit and you get it instantly.

live basketball betting at bodog - in-Game bets

Bodog Live is a newer addition to their sports betting service. You can make a wide range of proposition bets while you watch a basketball game. This is a totally new concept and it cannot be found at many sportsbooks. I do not want to spoil the fun for you, but the bets are very entertaining and you will only have a short time to act when the bet becomes available. You will basically be standing in a buffet line, but instead of food Bodog will be serving a diverse selection of prop bets that come and go in real time. You can bet on a player making a free throw or if a 3-pointer will be made during the next 30 seconds. Live basketball betting is completely different from what you are used to. Their interactive live betting platform is easy to use and understand. Since the lines are made on the fly you can find some +EV bets every game.

NBA Basketball Betting At bodog

Bodog is the world's leader in regards to bets on the National Basketball Association (NBA). They offer more action on NBA events than any two sportsbooks combined. If you compare the futures bets for the NBA at Bodog to the average sportsbook you will notice that Bodog is giving much better odds. They offer NBA prop bets, parlays, futures bets, in-play betting and more. I really enjoy the basketball prop bets at Bodog. They offer some of the craziest proposition bets online, for any sport.

NCAA College basketball betting at bodog

Bodog is also a top destination to NCAA basketball bettors. I'm looking at their futures bets for the 2012 NCAA Mens Basketball Championship and I really can't believe the level of diversity. North Carolina is a the favorite at 3:1 but most range from 17;1 to 100:1. There are many 150:1 and 200:1 teams as well. Bodog's NCAA Basketball prop bets are much more extensive than most others.

WNBA betting at bodog

Many online sports books ignore the Women's National Basketball Association (WNBA). I don't see understand why they would ignore this market and apparently Bodog doesn't either. Bodog offers the full spectrum of WNBA betting options including many exciting prop and futures bets. This is 2012 and basketball is no longer exclusively a mans game and neither is betting on basketball. Many wiseguys have found that the action in WNBA betting is more lucrative than NBA betting is.

Bodog basketball betting interface

Bodog has won several awards for their betting interface. They use the latest technology to make an easy to use, highly functional and good looking betting platform. The betting menus are easy to follow so you won't mistakenly make the wrong bet or have any difficulty understanding exactly how it works. You just clock on the basketball teams or events that you want to bet on and it will automatically add them to the bet slip. The odds and payouts are listed everywhere so you'll never have to bust out the calculator to see how many you will win. If you type in $10 it will instantly list what you will win. Even someone with no sports betting experience will easily be able to make bets at Bodog and know exactly what they are betting on and how much they will win if their picks are right.

Take a look at the bet slip posted to the right. On the left hand of the screen there was a list of the NCAA Mens basketball teams as well as the odds. I was in the futures bet section. I just clicked on Duke, Connecticut, Xavier and Auburn. Once I had clicked on them they were immediately added to the betting slip. Once I was done making my selections I just needed to enter the amounts I wanted to bet into the wager slip. At the bottom it displays the total stake, which is the total amount you bet as well as the total amount I can win. I picked one favorite, a medium strengthen team, a long shot and a super-longshot. I usually bet $10-20 on the longshots because anything can happen in college basketball. That is how easy it is to make bets using Bodog's sports betting software.

promotions at bodog

Sports bettors at Bodog can take advantage of the cool promotions they offer. Bodog offers special NBA, NCA and WNBA basketball related promotions. This includes free money give-aways that you enter by placing a wager on a certain basketball game. These change on a regular basis so I will not try to keep this section up-to-date with the latest basketball related promo at Bodog but I will blog about them in my basketball betting blog.

Bodog sportsbook - what else can I bet on?

Variety is one of the main reason why Bodog has climbed to the top of the U.S. and international sports betting industry. Many bookmakers only accept bets on the major sports like basketball, football and baseball. Bodog has opened up their boo to include virtually bettable every , even many obscure sports. Here is a general list of the sports you can bet on at Bodog:

Basketball - NBA, WNBA & NCAA
Football - NFL, NCAA, CFL, Arena &m UFL
Baseball - MLB & NCAA
Hockey - NHL & International Hockey
Soccer - MLS, UEFA, EPL, Primera Division, International,
Golf - PGA, EPGA, 3 Ball & LPGA
Motor Racing - NASCAR, Formula 1 & INDY
Cricket - ICC, ECC & IPL
Rugby - Rugby Union, NRL, Super League, & International
Special Prop Bets - Celebrity related, politics, business related, movie related, T.V. related and more.
Boxing
Darts
Snooker
MMA
Tennis - APT Mens, WTA Women's
Misc: Poker, Beach Volleyball, Wrestling & others.

As you can see Bodog can handle all of your sports and horse betting action. There are many benefits to betting at the same book. When you give all of your action to a single book you will be offered more rewards.

bodog sportsbook history - credentials - awards - licensing - company profile

Bodog was one of the easiest sportsbooks online. It all started in 1996, around 10 years before the other large sportsbooks. Over the last 15 years Bodog has won many awards and there have been very few complaints. Not having many complaints may not seem like a big deal, but if you look at the online sports betting industry you will find that there are few bookmakers with a reputation as spotless as Bodog's. Other sportsbooks are are constantly forcing gamblers to wait months for cashouts and a few will even use shady "fine print" tactics to avoid paying people. Another common complaint at the "average" Internet sportsbook is getting banned because you have won money on a regular basis. Bodog is prompt with payments and will not force you to make large cashouts in small increments. If you want to pull out $100,000 they will wire you the money without any hassles. If you have a solid few months you will not wake up one morning to find out that you have been banned by Bodog. Here is a profile of the company behind Bodog:

Established: 1996
Corporate offices : Canada
Licensed by: Antiqua, United Kingdom & Kahnawake Gaming Commission
U.S. support number: 1-888-263-0000
International support number: + 506-296-6338

Bodog has won more awards than any other online sportsbook. Many European bettors prefer Bodog over the major bookmakers in the UK because of the excellent odds and betting options. Here is a list of the awards given to Bodog by the Gambling Online Magazine (GOM), an undisputed authority in the online gambling industry:

Editors Note: GOM discontinued their awards service in 2009.

Best Online Sportsbook - 2004, 2005, 2006 & 2007
Best Sportsbook Customer Support - 2004 & 2009
Best Sportsbook Odds - 2007
Best Overall Online Gambling Experience - 2006 & 2007
Best Sportsbook Software - 2006
Best Sportsbook Bonuses & Promotions - 2004 & 2006
Fastest Paying Sportsbook - 2004 & 2005
Best Reputation - 2005

As you can see Bodog is at the pinnacle of online sports betting. Their basketball betting service is second to none and you will have plenty of other gambling options to choose from. Here is a list of the other services offered by Bodog in 2012:

Poker room - Bodog is home to a stand-alone poker room that is currently the largest poker site for U.S. citizens.
Casino - The Bodog Casino is massive. They have won just as many awards for their casino. The software is without rival and boasts a large selection of games.
Horse Betting - All-in-one sportsbooks usually lump their sports betting in with the horse race betting. Bodog recognizes the fact that sports bettors and horse race enthusiasts are quite different so they have separated these services. This benefits both types of gamblers.

The poker room's peak traffic has not grown significantly since they stopped allowing U.S. players to play for money. But the peak traffic ranges from 15,000 to 20,000 and is growing. Many sports bettors also play poker and they are terrible card players in general. Inexperienced players with large bankrolls have made Bodog a very profitable place to play poker.

Banking At The Bodog Sportsbook

Bodog is one of the easiest sportsbooks to deposit and withdraw from. They have even won awards for fast cashouts. International players will find that it is just as easy to deposit at Bodog than it is to pay a bill or make an online purchase. Here is a list of the deposit options available at the Bodog sports book.

Credit cards - Minimum: $50, Maximum: $1,000/day, $2,000/week & $5,000/month. - U.S. Friendly
Rapid Transfer - Minimum - $100, Maximum: $1,200. - U.S. Friendly
Fast Bank Wire - Minimum - $1,000, Maximum: $100,000. - U.S. Friendly
MyPayLinQ - Minimum - $20, Maximum: $5,000. - U.S. Friendly
Digital Pin - Minimum - $1, Maximum: $3,000. - U.S. Friendly
International Deposit Methods: Neteller, Moneybookers, Click2Pay, Speed Card, Paysafe Card and eWalletXpress.

Cashing out is easier and faster at Bodog than any other online sportsbook. They one method that is perfect for smaller cashouts and one that is ideal for medium to large withdrawals:

Check by courier - Cashouts less than $2,500 can be made via Bodog's check by courier option. You get to make one free check cashout per month and any following cashouts will cost $50. These checks are delivered via the fastest means possible.
Bankwire - This option is for $2,500 and higher withdrawals. They will allow one free cashout per month. Subsequent bank wire cashouts will have a $50 fee deducted. Banking wire cashouts to US banks usually take 2-5 days.
International Cashouts - International players can use many of the deposit options listed above. Bodog can also credit your winnings back to the credit card you used.

In April and May of 2011 the US government made it very difficult for US citizens to deposit money into online sports books, and Bodog no longer accepts US signups. If you are located in the US, then use Bovada.lv instead.