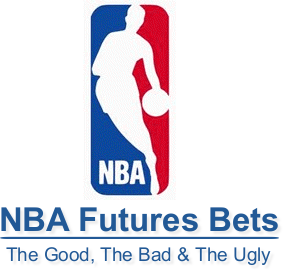 Several NBA basketball teams are doing much better than expected thus far. Obviously it is still way too early to put a lot of weight behind the first five or so games but basketball betting experts will surly know that this is the best time to place some NBA futures bets. This isn't just because there have been some teams are doing much better than expected. The NBA lockout, the short season and the overall uncertainty have combined to create an extremely lucrative situation for basketball bettors, especially for those who place futures bets.
In this post I will provide a recap of the teams that are doing unusually well and cover some of the odds for futures bets at the top basketball sports books for these teams.
Best NBA Futures Bets So Far

The Heat, the Bulls and the Thunder are the top 3 teams in the NBA right now. A futures bet on the Heat would be a waste as it is close to even money but if you are looking to place a large futures wager you might be interested in Chicago and Oklahoma City. Bodog, or Bovada for US bettors, is offering 5.5/1 and 6/1 on these two teams respectively. Throwing a grand on one or both is looking very appealing right now.
If you are like me though you likely prefer placing mid to long-shot futures bets and there are a few teams showing a lot of potential thus far. We are only a handful of games into the season but this is when you get the best payouts on futures bets. Here are a few that caught my eye today:
San Antonio Spurs – Ranked #4 – 30/1
Portland Trailblazers – Ranked #5 – 25/1
Orlando Magic – Ranked #6 – 30/1
Denver Nuggets – Ranked #7 – 40/1
Many basketball bettors are going crazy over the results so far. How can the 4th through 7th place NBA teams have futures odds ranging from 25/1 to 40/1? There are certainly a number of teams that have been a big disappointment this year.
I'm Sorry If You Bet On These Teams

The LA Lakers are certainly the biggest disappointment so far. You may remember that it was several of the "all-star" players on this team that were partially responsible for the recent lockout and for delaying the end of the lockout. So it is sweet justice that those who sow the wind, shall reap the whirlwind. Here are the teams that are not doing well this season (karma?):
LA Lakers – This team has the 3rd lowest payout on a futures bet but they are currently ranking 8th with 3 wins and 3 losses. Not what you would expect from this team.
Dallas Mavericks – Dallas had the 5th lowest payout for a futures bet but they have fallen well short of expectations. The Mavericks have started off with a 1 out of 4 record.
It has certainly been a shocking start to the 2011 – 2012 NBA season. Futures betting this year may be the most rewarding type of wager this season. Getting your bets in early will allow you to obtain the best odds, especially while so much uncertainty persists.
Online betting sites