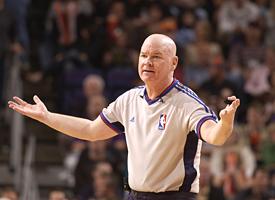 Rajon Rondo is one of the more talked about point guards in the NBA, and in the latest basketball news he's being talked about even more than usual due to his role in a brawl that occurred between the Boston Celtics and the Brooklyn Nets.  Things got heated between the two sides when Kris Humphries shoved Kevin Garnett as he was in the air attempting a shot, and the result of it was Garnett pretty much ending up in the stands.  It was definitely a bit of a cheap shot in my opinion, but Rajon Rondo reacted and this is when things got really heated between the two sides.
Rondo wasn't happy with the fact that Humphries felt what he took was a cheap shot on his teammate, so he stepped up and got into Humphries' face.  It probably wasn't the best move, and the end of it obviously showed it that wasn't the best move.  A brawl broke out from there, and fortunately there weren't any major punches thrown or players who suffered injuries that were too brutal.  All-in-all though, Rondo's decision to stand up for Garnett was telling in both a positive and negative way in my opinion.
Positives
Rondo Standing Up for Teammate
Rondo hasn't always been known as the most outgoing or understood player out there I'd say, but the fact that he automatically stood up for his teammate shows that he's still the leader of this team and is going to have their backs no matter what.  Rondo needs to play smarter though, and that's going to fall under the negatives.  Another positive of Rondo's decision here was that he probably gained a lot of respect from the other teammates in the locker room, which is huge in the NBA.
Negatives
As a Leader, Rondo Needs to Know When to Step Back
It is basically the opposite of what's above in all honesty, but the fact that Rondo not only got ejected from an important game like this, but also is now suspended for two games is something that the Celtics really can't have.  He is fortunate that this game fell in the early part of the season and isn't going to affect the playoff race more than likely, but imagine if this game happened right before or during the postseason?  We may be having a completely different situation than the one that we are talking about here.
Suspensions, Fines, and Results from Brawl
Here's a quick guide to basketball betting for the future.  If you have players who get into a brawl or fight or something else that lands them with a suspension, it's probably not your best idea to roll with that team over the next game or two before you see how they actually react to the suspension and how the loss of that key player affects their team.  With that being said, there was action taken against the Celtics and Nets after the game came to an end.
You almost had to assume that Rondo was getting to get some sort of suspension for his role in the entire deal, and he did.  Rondo was suspended for two games, which means that the Celtics are going to have to look a different route at the point guard position through the weekend.  On the other side though, Nets' forward Gerald Wallace was right in the middle of it all as well and was hit with a $35,000 fine.  The other fine that is definitely worth mention was handed to Kevin Garnett, as he was fined $25,000, but both players above will still be able to play in their teams' upcoming games.