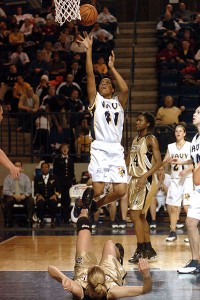 The NBA has been a hive of activity this weekend with many energetic and pulsating matches that have really gained the attention of supporters and people who like a bet or too. Some of the games have been big bills and there are a few in there where you could have won a tidy sum if you had the thought to place a bet.
Since the late eighties the NBA has been a must watch for basketball fans the world over. We all know the big names like the Hornets, the Bulls and the Knicks, but there are many other brilliant teams to keep an eye on.
This past weekend has shown that some of the big names associated with the nineties are not the big names they once were and a new breed of teams have taken the top spot as the best teams in the NBA.
Below are the results from Saturday 8th:
Kings 99 – Blazers 80
Mavs 116 – Rockets 109
Hawks 93 – Grizzlies 83
Bulls 93 – Knicks 85
Pistons 104 – Cavs 97
Heat 106 – Hornets 90
Celtics 92 – 76ers 79
Warriors 101 – Wizards 97
Spurs 132 – Bobcats 102
Clippers 117 – Suns 99
San Antonio Spurs vs Bobcats
One of the big results has to be the San Antonio Spurs vs Bobcats result. The Spurs team has been quite ruthless in their pursuit for wins and has now won four games in a row and ten of their last twelve matches. If the odds are good, then this is certainly a team worth betting on to win. This latest win was also by a huge margin of 30 points.
Celtics vs 76ers
The76ers are an interesting team to watch at present. They played Celtics who they beat 95 points to 94 in an enthralling match last week, but they were unable to contain the Celtics this week as they lost 92 points to 79. Many would have bet on the 76ers given last week's result, but those who are a little savvier may have had a little side bet on the Celtics to avenge their defeat.
If you are someone looking to get into basketball betting then this basketball betting guide will help you in making the right choices with your bets.