Mobile basketball betting really took off in 2011 and it continues to grow in both availability and popularity in 2012. Being able to bet on the go is no longer restricted to bettors who own expensive and high-tech phones. The basketball sportsbooks featured on this web site each accept bets via mobile phones, tablets and other devices that are able to connect online. These mobile platforms enable you do more than just place bets on your phone.
At some of our featured basketball sports books you can actually watch the basketball game via a live stream directly on your phone. You can also take advantage of the in-play or live betting option, an excellent feature that goes hand-in-hand with mobile betting.  Below I have added an overview of the mobile basketball betting features available at each bookmaker in 2012.

betting on the NBA.
Mobile Basketball Betting At Bovada & Bodog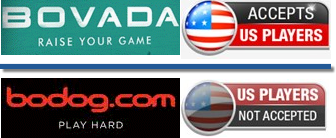 There have been some recent changes to America's #1 online sportsbook. International sports bettors will continue using the Bodog web site and U.S. citizens will be directed to the new Bovada sportsbook, poker room and casino. Both of these basketball bookmakers have a platform that can be accessed with many types of phones and tablets. Bettors will not need to download any apps and virtually any device with the ability to browse the Internet will work.
The live betting feature at Bovada and Bodog is well suited to mobile betting. Live betting enables you to place competitive basketball wagers in real time while the game is in play. Here is an example of live betting at the Bodog and Bovada sportsbooks:
What will the next scoring play be?
1-pointer:  +422
2-pointer: -401
3-pointer: +388
Being able to place these types of prop  bets and stay informed on the current scores is perfect for those who enjoy fast-paced betting. Visit the links below to learn more about these sportsbooks.
Mobile Betting At The Bet365 Sportsbook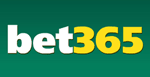 Bet365 is leading the pack in regards to mobile betting technology. Like the two sportsbooks listed above Bet365 has developed a special section for mobile devices. They also boast an In-Play (live betting) platform. Their most popular mobile betting feature is the ability watch basketball games and other events on your phone. Unless you have a special cable or satellite package you are usually restricted to watching a few games on TV. Bet365 will live stream NBA, NCAA and FIBA basketball games directly to your iPhone, iPad or almost any device using the Android platform.
Depending on what device you have you may be able to hook your Apple or Android device to your TV. This is cool when you want to watch a game that isn't being televised in your area. Visit the link below for more info on Europe's top bookmaker.
Mobile Betting At The BetOnline Sportsbook

BetOnline is in heated competition with Bovada for the title of the best sportsbook for American bettors. You can access a betting control panel using a very large number of mobile tablets and phones. They do not have the large selection of In-Play betting options or the ability to live stream games but they make up for this short-coming by offering some of the best basketball lines week after week. Their mobile betting section is compatible with iPhones, iPads, Android devices, Blackberry devices and basically any internet-ready phone, PDA or tablet with a browser. Visit the review below for a special bonus offer and more information on this sportsbook.